https://www.standardhotels.com/culture/ducks-with-jiaxi
https://hypebae.com/2023/7/jia-xi-li-duck-sculptures-the-standard-london-interview
The Standard, London,

located in the heart of King's Cross, recently unveiled "My Pet Ducks," a whimsical rooftop artwork created by textile artist

Jia Xi Li

. The 3-dimensional outdoor weatherproof textile sculpture ingeniously combines knits, PLA filaments, fiberglass, resin and light components.

The Chinese Canadian artist, now based in London, is known for masterfully materializing memory and time through her biographical art. Represented by

The Sarabande Foundation

, her work has been exhibited in major cities worldwide. Inspired by The Standard's rooftop ambiance and the view of London's skyline, Xi Li crafted "My Pet Ducks" to playfully contrast with the summer sky and extend the hotel's tactile charm to the rooftop.

The sculpture's rubber duck motif symbolizes a significant memory period, sanctifying the everyday and overlooked aspects of life. According to Xi Li, objects hold profound stores of user information, making them compelling subjects for her art. Intrigued by the concept behind "My Pet Ducks," we had the opportunity of sitting down with Xi Li to gain further insight into her creative practice and the inspiration behind her installation.
My Pet Ducks

Outdoor Installation
Year: 2023
Material: Knitted textile, resin, PLA
Location: Standard Hotel London
Size: multiple sizes, #1: 98 x 78 x 115 cm, #2: 35 x 30 x 38 cm, #3: 35 x 30 x 38 cm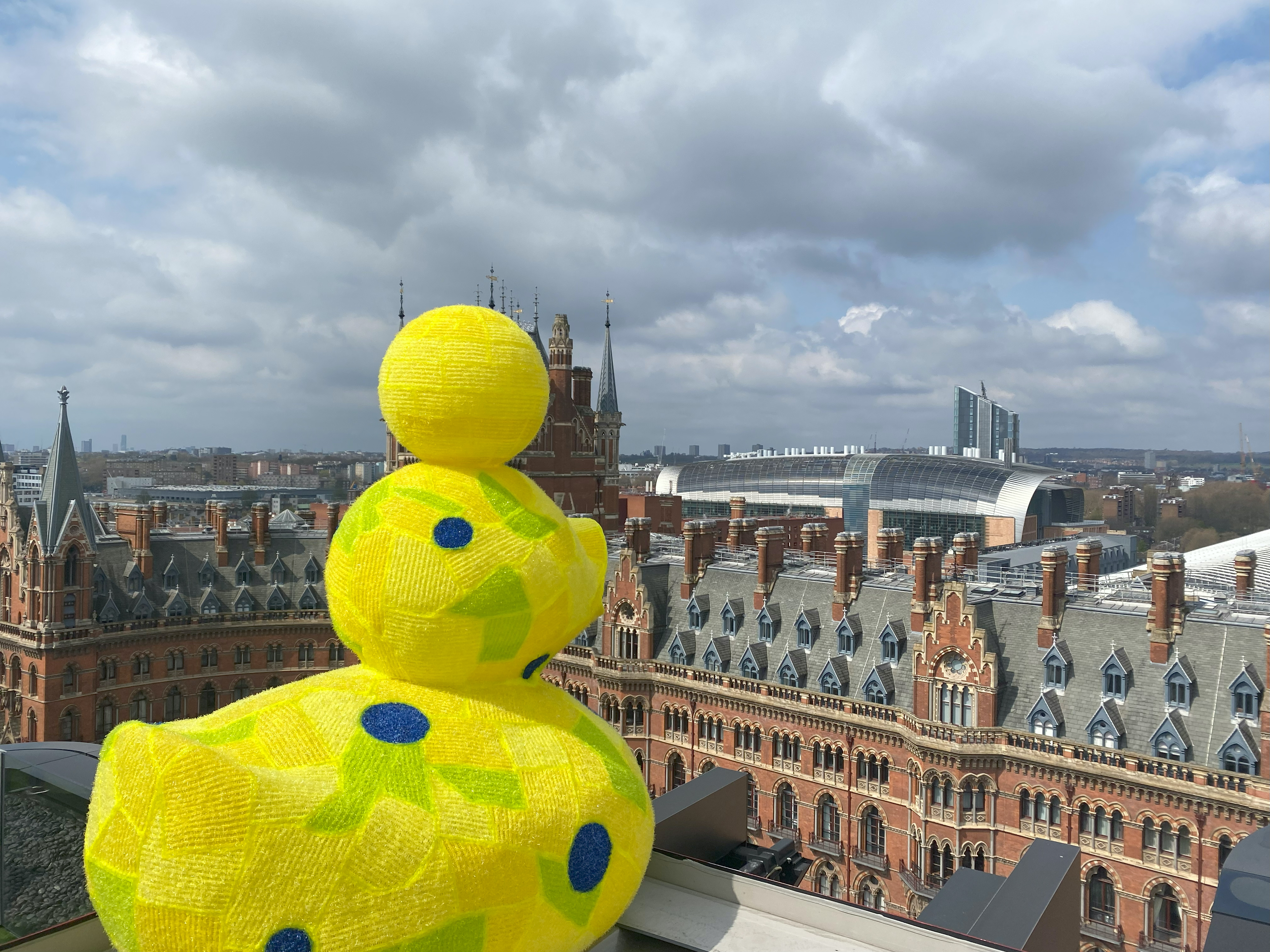 Material experiments: